Do you want to live an authentic and tasty Italian Experience?
With this box you'll be able to cook two starters and three mains!
The treasured pasta maker holds pride of place in
Giovanni's
kitchen
, where it's still used as he teaches his wife
Camilla
and two daughters how to make real
Italian pasta
. Of course, if he doesn't have the time he knows exactly where to get the very best, authentic,
Italian pasta – I Love Italia!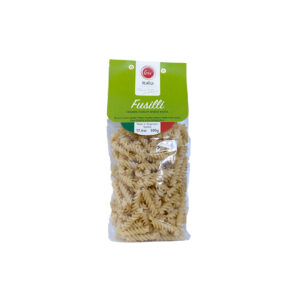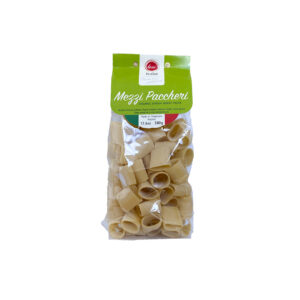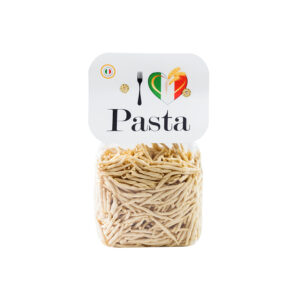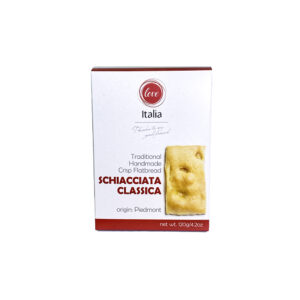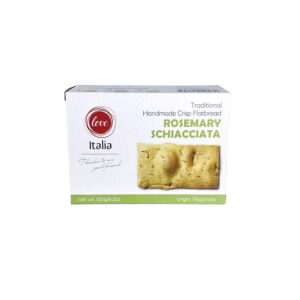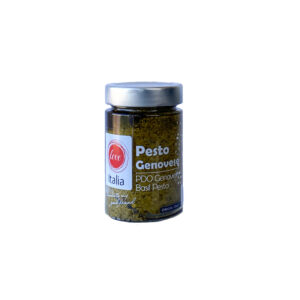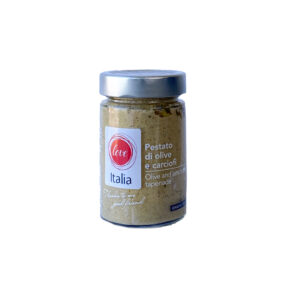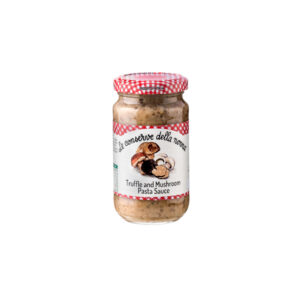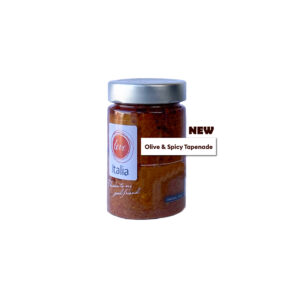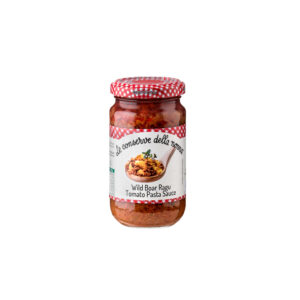 How to combine and use these products
Your Italian dinner is served, buon appetito!
What's so special about Bolognese?
Ever wonder what makes Bolognese different than a typical spaghetti sauce? While it is a tomato-based meat sauce made with garlic and onion, it also includes the addition of celery and carrot plus a little bit of milk.
It may sound unusual but these ingredients add a distinct flavour, a bit of richness, and some sweetness. This sauce is great over pasta!
It has a very long history!
Basil pesto, the iconic green sauce we slather on pasta and bruschetta, is both ancient and modern. A Latin poem from the year 25 CE describes pounding together herbs, cheese, oil, and vinegar, making pesto possibly the oldest sauce in European cuisine.
Long beloved in Italy, basil pesto became popular in the U.S. in the '70s, and soon evolved from a mortar-and-pestle-only affair into a shelf-stable grocery store product.
Why is Gragnano Pasta Considered to be the Best Pasta in the World?
From start to finish, the Gragnano pasta rises above other versions as superior in both ingredient and process. Firstly, the pasta is made mostly of durum wheat, like most other kinds of pasta.
The distinction arises, however, is where the wheat is grown. Gragnano's unique positioning against Monte Lattari provides it with a unique mixture of wind, humidity, and sun, a combination that allows the wheat to thrive with a higher quality than wheat grown in other areas.
Italian aperitif? This is the way!
Tapenade is a Provençal name for a spread, condiment and culinary ingredient consisting of puréed or finely chopped olives, capers, anchovies, dry tomatoes, artichokes, depending on which one you'll chose.
Its name comes from the Provençal word for capers, tapenas. It is a popular food in the south of France and Italy where it is generally eaten by spreading it on bread, and sometimes used to stuff poultry for a main course or even as a condiment for a pasta dish. 
I Love Italia Flatbread is a type of crunchy, rectangular or square-shaped flatbread from Mantua.
Made with flour, water, yeast, lard, salt, and olive oil, schiacciatina can be enriched with onions, rosemary, or pork cracklings.
I Love Italia Flatbread can be enjoyed on its own, served as a snack and accompanied by a glass of dry white wine, but it tastes even better when used as a vessel for our tasty tapenade!
Eat Healthy, Eat Italian!
The Mediterranean diet has always been considered one of the healthiest diets in the world. Over the years, several international studies have shown that eating the way people around the Mediterranean have traditionally eaten will allow you live well and longer because you eat in a balanced and complete way. But that's not all. The Mediterranean diet is also an excellent way to watch your figure and keep slim. Hollywood stars are well aware of this with a new version of the Mediterranean diet, called the "flexitarian" diet, having been popular for a few years now. It's a flexible, mostly vegetarian meal plan which allows for the moderate and occasional consumption of meat.
"One of the strengths of the Italian Mediterranean diet is that your palate is never bored. It satisfies taste without sacrificing the pleasure of good food, because it lets you eat in a healthy and varied way"