How do we make our pasta?
Do you want to take your pasta dish to the next level? I Love Italia Organic colored butterfly, bow tie pasta will light up any dish. The farfelle bowtie noodles are hand made in Puglia, Italy.
Organic durum wheat semolina, water, Natural vegetable coloring (spinach and/or nettle, tomato and/or pepper, beetroot, turmeric)
This amazing colorful pasta is handmade and dried in Italy. It maintains shape and color while cooking beautiful rainbow colors.
I Love Italia have a vast range of specialties, using ancient craft techniques, free of both preserva- tives and coloring agents.
You will never taste a better authentic dried pasta. Serve these bow ties with olive oil, pesto, alfredo, or any tomatoes sauce.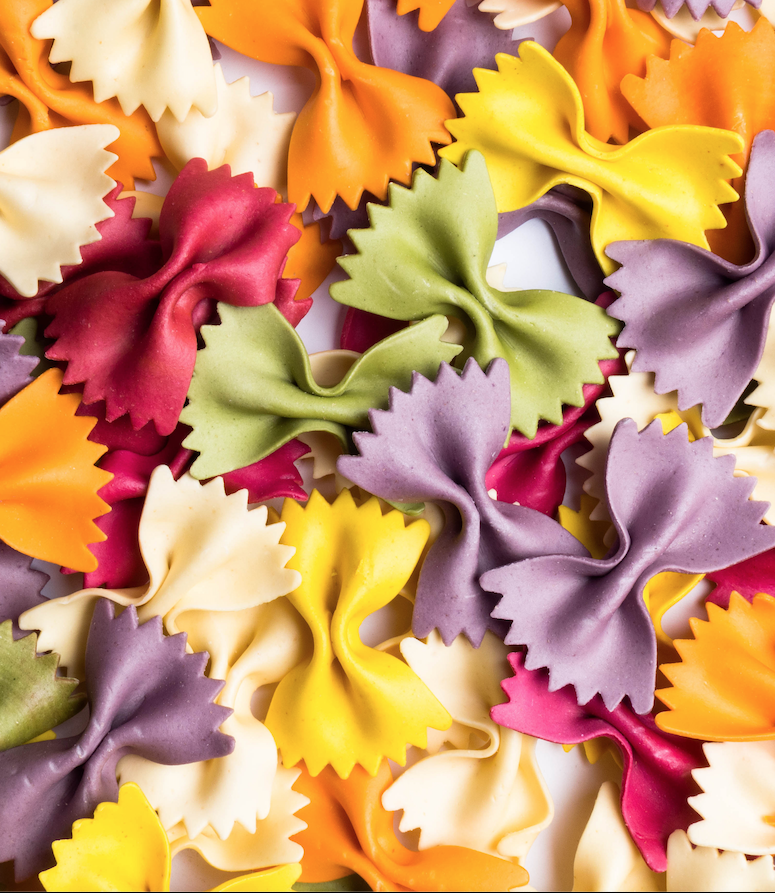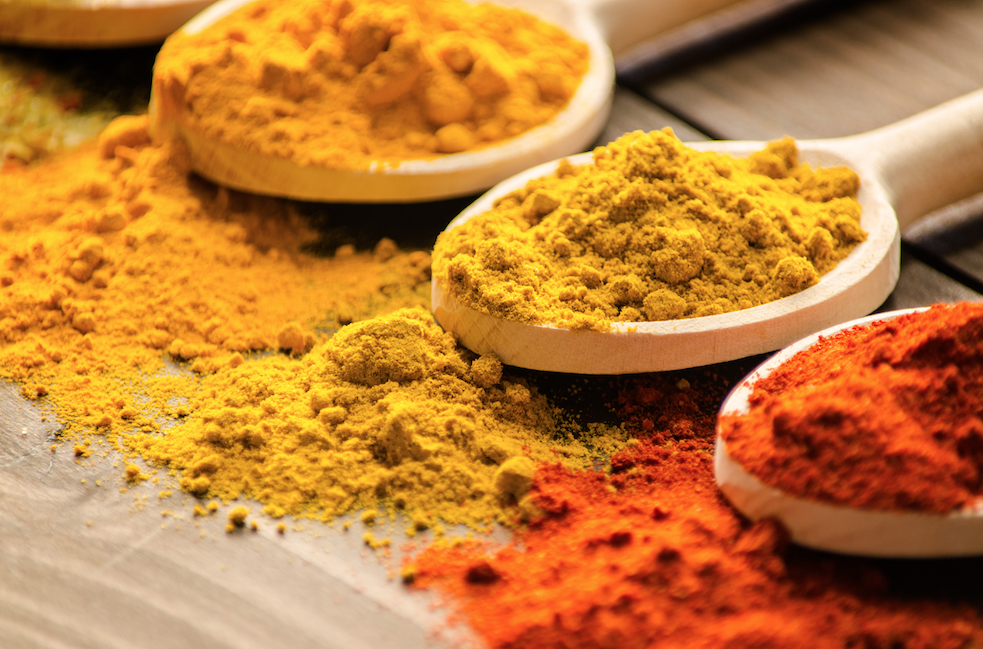 I Love Italia Founder, Giovanni Seminara, left Milan in 2011. He travelled to the UK ready to learn English and explore the UK. He arrived with a lot of enthusiasm and a pasta machine – a gift from his beloved Mamma Maria. Her parting words were "Giovanni, you need to make sure you always have good pasta". Arriving in England Giovanni quickly discovered that the high quality foods he enjoyed back home in Milan were not easily available and that is where his vision for I Love Italia began. Giovanni and the I Love Italia team work with the very best small producers across Italy to source the finest Italian food. We select artisan suppliers who continue to work to recipes and methods passed on through generations, proud of their Italian heritage and a true passion for high quality flavours and ingredients. The perfect partners! These days, I Love Italia supplies independent Farm Shops, Delis and Food Distributors throughout the UK and further across the world. Delivering the very finest authentic Italian products, from pasta sauces packed full of natural ingredients through to the finest dried pastas, sweet treats, savoury delights, mouth-watering olives, wonderful wines and more.
The treasured pasta maker holds pride of place in Giovanni's kitchen, where it's still used as he teaches his wife Camilla and two daughters how to make real Italian pasta.
Of course, if he doesn't have the time he knows exactly where to get the very best, authentic, Italian pasta – I Love Italia!
To find out more about the I Love Italia range of fine Italian foods please get in touch today, we have a wonderful espresso machine and a warm welcome guaranteed.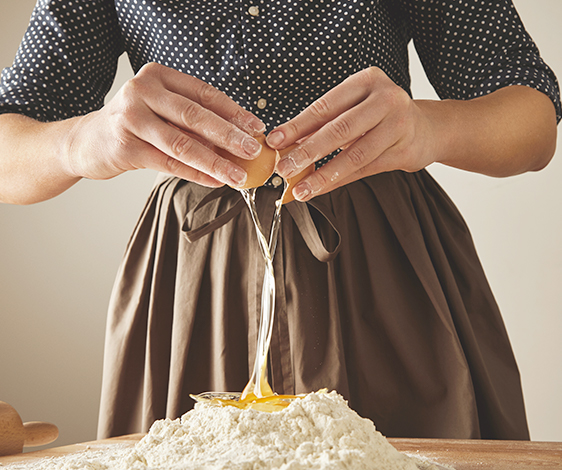 Italian Pasta is all you need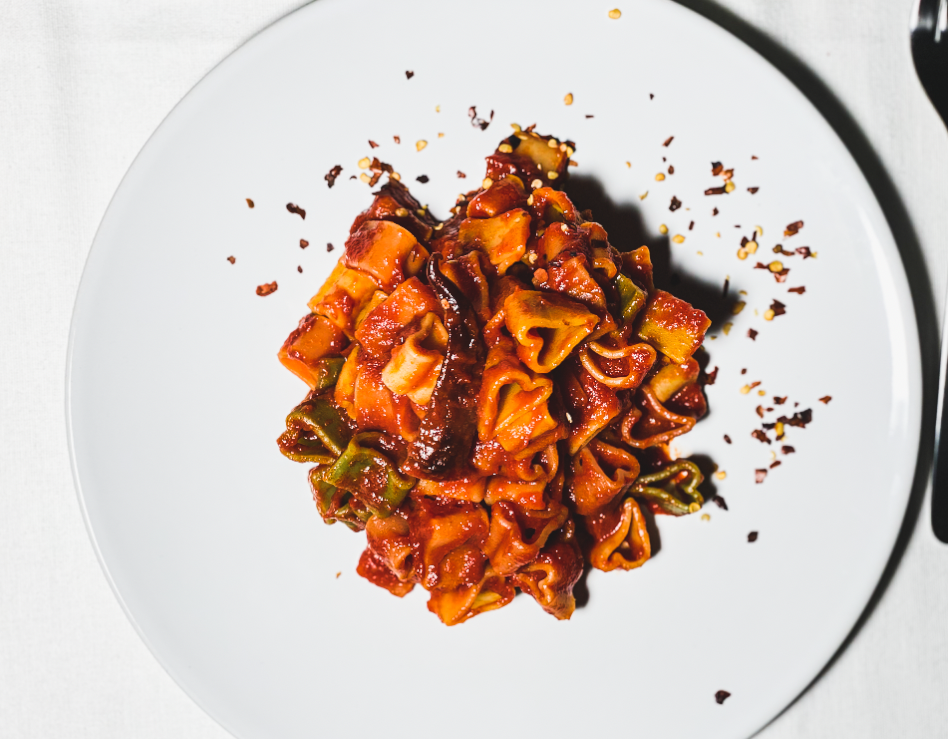 Heart Shaped Pasta with arrabbiata sauce Share now the recipe with your friends Share on facebook Share on twitter Share on pinterest Share on whatsapp
Read More »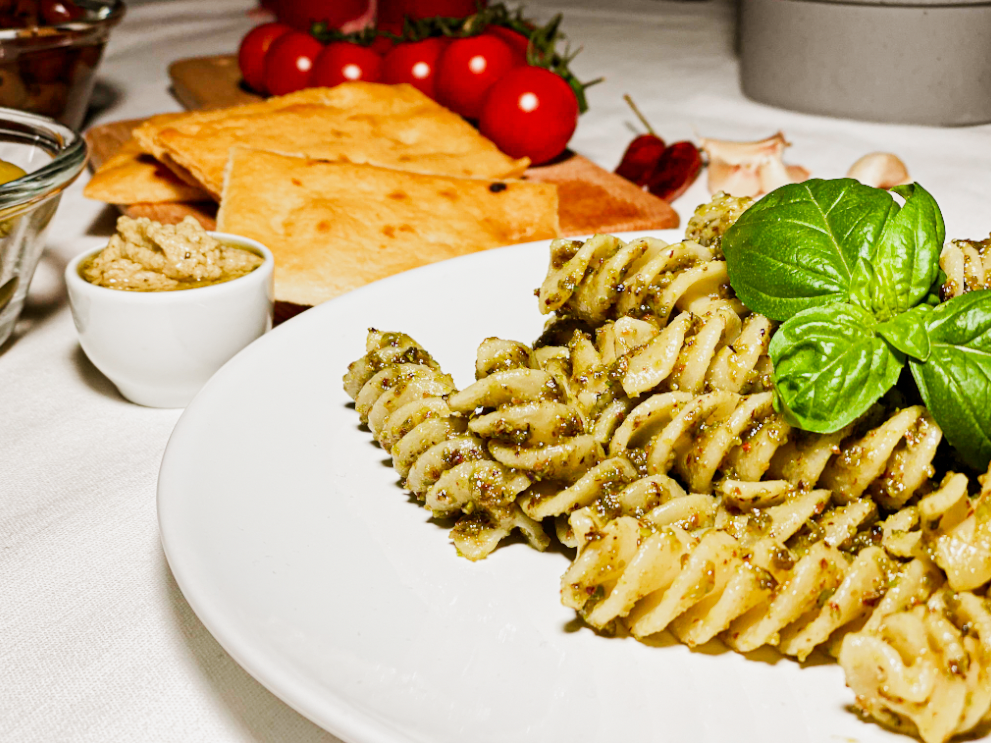 Fusilli with basil pesto Share now the recipe with your friends Share on facebook Share on twitter Share on pinterest Share on whatsapp Share on
Read More »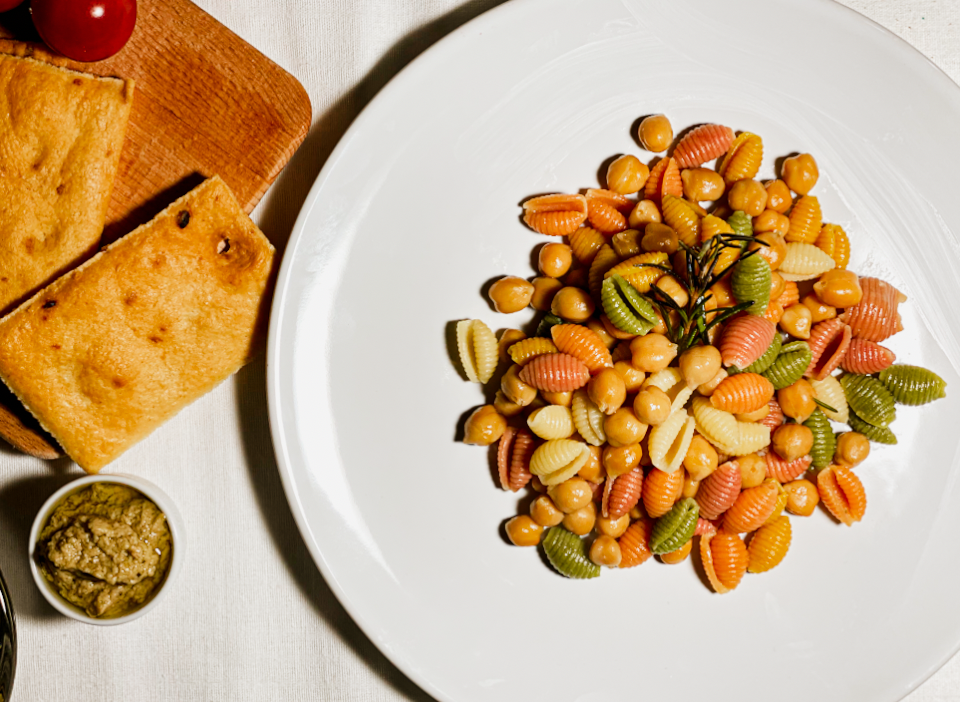 Multiflavour Gnocchetti with chickpeas Share now the recipe with your friends Share on facebook Share on twitter Share on pinterest Share on whatsapp Share on
Read More »